LiDAR by drone is an innovative surveying and mapping service for uneven and vegetated terrain, applicable to many sectors (solar and wind power plants, waste storage sites, mines and quarries, natural hazards, etc.) with demanding requirements for precision topographic surveys.
The Lidar sensor is embarked on a rotary wing UAV in order to provide a fine geographical information of the terrain or its vegetation) with very high spatial resolution and density of measurement points.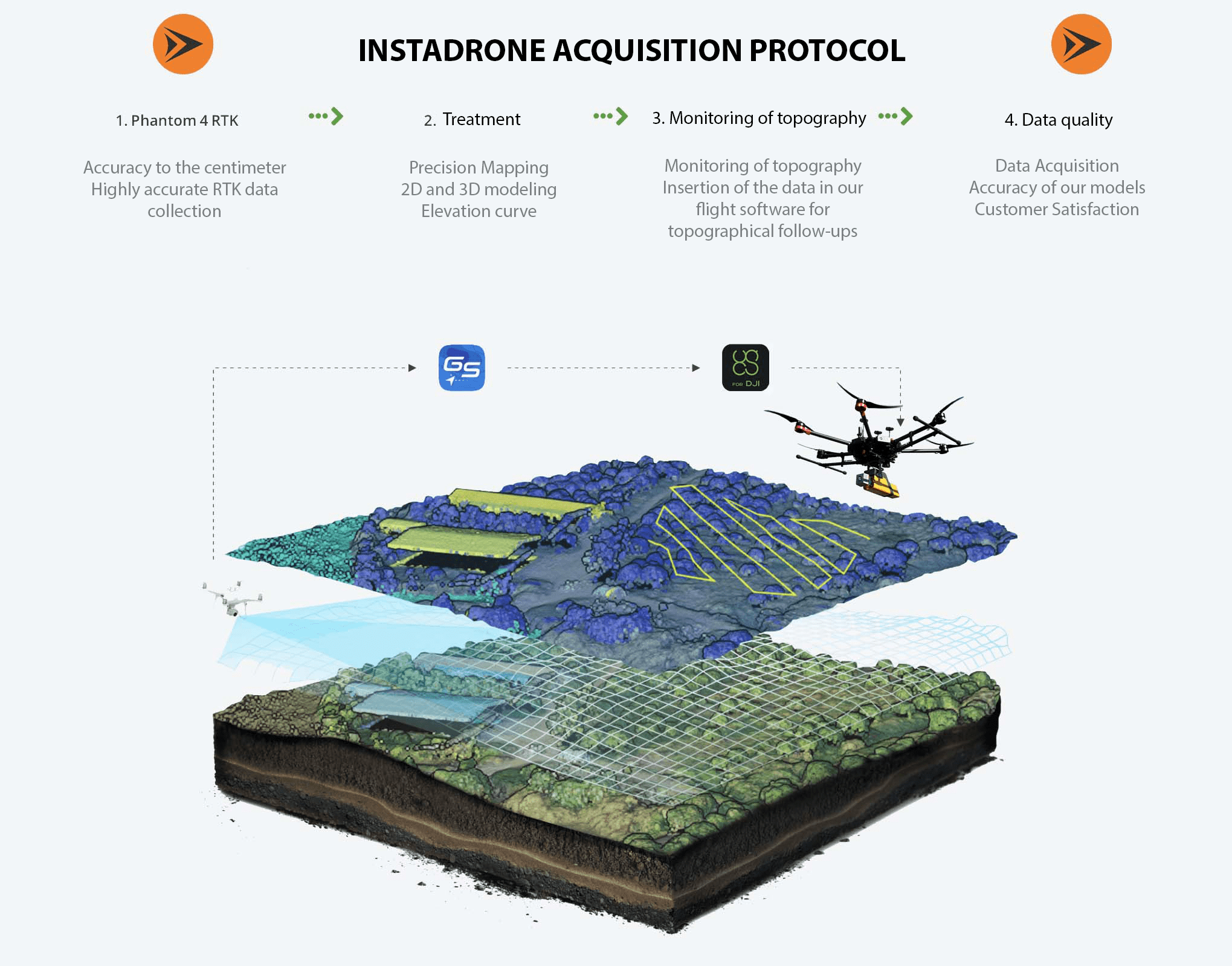 Our design office is committed to developing and implementing quality services thanks to the Lidar. Able to penetrate vegetation with great precision, our airborne solutions adapt to all types of terrain and can quickly generate precise point clouds (compatible with GIS / CAD systems).
With more than 4,000 hectares surveyed in France and abroad, in often demanding conditions, Instadrone has become a reference in the execution of this service. The mastery of our UAVs and automated flight applications allow us to perform 100% of the services ordered.