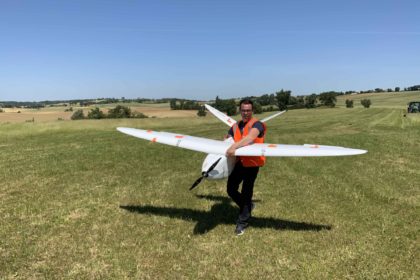 Two of the Instadrone operators, Robert FRITSCH and Nicolas PONSINET, carried out a 15-day training at the headquarters of the DELAIR group in Toulouse, in order to be cleared for flight S4 on the DT26, the large elongation drone of the brand.
This training is part of the collaboration with ALTAMETRIS (Pôle drone SNCF) and the development of the Instadrone network.
DELAIR's DT26 aircraft are capable of conducting out-of-sight flights for network surveillance and large area Lidar captures.