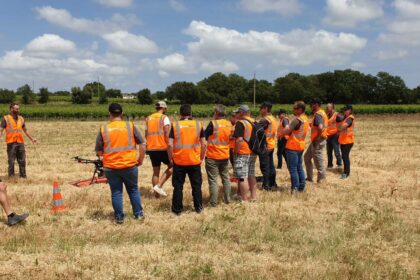 As every year Instadrone organizes INSTADAYS, an event bringing together the entire Instadrone network on the occasion of a week of staff upgrade but also a day of meeting with our customers in order to make demonstrations of the latest innovations of the network.
For this edition the INSTADAYS take place from 13 to 17 September at the "Domaine de la Marceille Basse" in Servian. The Customer Demo Day will take place on Thursday, September 16.

In this great moment of conviviality we will have the opportunity to introduce to you the 5 licensees and 14 employees who joined us since last year, but also our latest acquisitions such as the automated system Hoverssen, the underwater ROV DeepTrekker DT3, USV GPA Seaboat and ROView Land ROV.