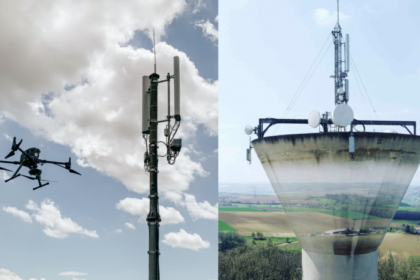 After investing last June in the first drone operator for companies in France, Iliad calls on the services of Instadrone to support its international development.
For more than 5 years, Instadrone has distinguished itself in particular in the support of telcos around the research and construction of sites in mobile telephony. The first network of drone capture operators and processing of data under trademark licence in France, the company attracted Iliad last June, the Xavier Niel group took a 30% stake in its capital.
Already a tool for operators like Free, Instadrone will fly to Italy and Poland to participate in the development of Iliad Italia and Play recently bought by Free's parent company. On the other side of the Alps, this SME has just opened its first office in Rome, reports Le Journal du Dimanche.
Created in 2014, Instadrone now has a fleet of 80 aircraft and federates under its brand 35 operators distributed among 27 agencies including 4 abroad. Site panoramics, FH focus, Pathloss report and Structural Inspection, this drone delivery network controls all air services dedicated to telecommunications. For the past four years, he has specialized in the recovery and analysis of technical data for industrial sectors (energy, construction, environment, etc.) by developing his own office for radio and geomatics studies. Its services address a wide range of needs in rapid expansion: realization of topographical plans, inspection of buildings, collection of geo-referenced points for the modeling of structures, follow-up of sites, control of air quality, sampling, etc.